---
Product Details: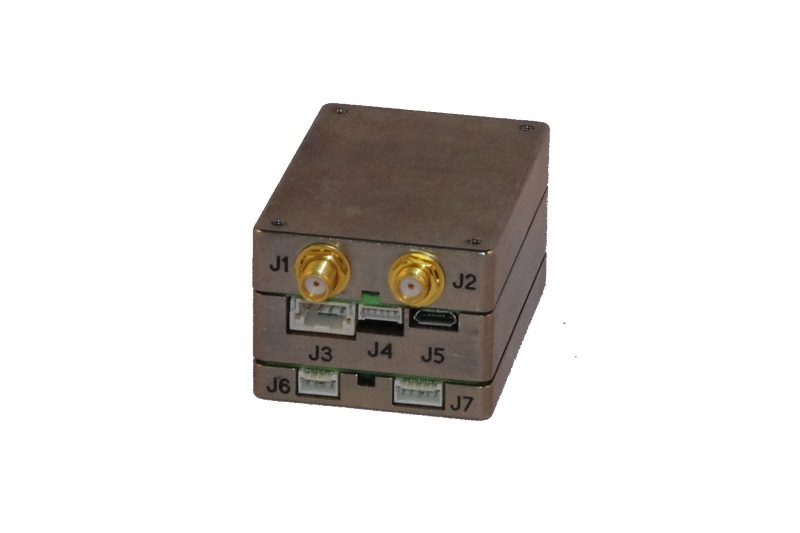 Additional Images:
Aeronix's 802.16 EDL Micro is a small conduction cooled, lightweight, scalable data link with analog video input for real time applications. Its software reprogrammable architecture makes it an ideal choice for customer unique solutions as well as standard data link applications.
Key Features
User Data Rates up to 38 Mbps (IP traffic)
Adaptive Modulation
Adjustable RF Output, max 1 Watt average
Highly configurable via Web based GUI
TRANSEC using AES-256
Internal H.264 Video Encoding, adjustable to desired data rate
Four QoS types: Guaranteed, Best Effort, Real Time, Non-Real Time
Software configurable as base-station or subscriber (up to 20 subscribers)
Low Overhead Optimized Point-to-Point Mode
Overview
The Aeronix EDL Micro data link is a conduction cooled very small, lightweight, modular, and scalable data link. The data link provides for serial control, high quality video transmission, data security, and adaptive data rates with flexible bandwidths. The size, weight, and power consumption is perfect for small and mini unmanned vehiclesto include UAS, USV, and UGV. The EDL Micro can be configured for point to point or multipoint networked Unmanned Vehicle operations. The EDL Micro's software programmable architecture provides flexibility in waveform choice and provides a robust upgrade path to future waveforms without changing hardware.
Interfaces
USB On The Go 2.0
2 RS-232 Serial Ports
RS-170 NTSC or PAL Video Input
Antenna Port
Input Voltage: 3.3 and 5 Volts With PS: 6-16 Volts
RF
1000 mili-Watts RF Output
Dynamically configurable Bandwidths of 3.5, 7, or 14 MHz
Adaptive or Fixed Modulations: BPSK, QPSK, QAM16, QAM64, 8PSK, 16PSK
What are you looking for?
CLOSE